Remove Yourself To Improve Yourself: Discovering The Greatness Within (Paperback)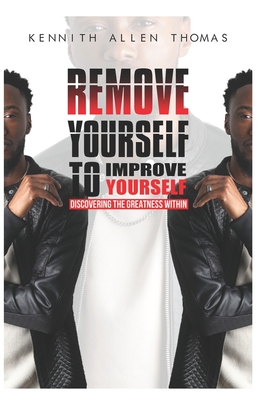 $21.99
Email or call for price.
Description
---
Who are you? It's one of the most direct questions known to man. Yet, the most difficult to answer. The reality is, many times in life, our minds get caught up in the matrix of what the world wants. As a result, we tend to lose focus on our dreams, visions, missions, and overall purpose in life.Believe it or not, even some of the most successful people and influencers of our time have hit the ceiling and have lost their path. Many of them search for years to get back the greatness they've once had. But have failed to get out of their own way when it mattered most.This pattern has happened on many different life levels: faith, Marriage, Parenting, Family, Relationships, Business, Career Building, and health. The main reason we lose who we are is that we allow our accolades to define who we are. When in reality, that is only the outer layer. We fall in love with what people see on the outside and disregard the engine that got us there on the inside.In this book, Kennith Allen Thomas teaches us the value of discovering the greatness from within for Ultimate success in life. Removing the unnecessary baggage and weight, most of us don't even know we are carrying. Kennith takes you on a mental detox journey that will improve your daily life and get you refocused to discover your real purpose from within. Developing the positive development strategies, you need to start Living Beyond Measure.