Today Is A MOMmentous Day: Best Mothers Day Unique Gift Ideas for Mom and Sisters (Paperback)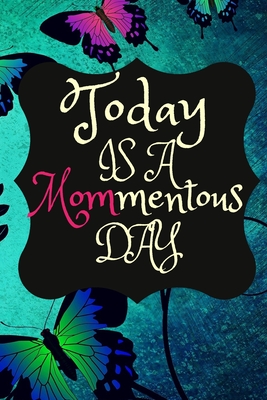 $6.99
OUT OF STOCK - Available To Order
Description
---
Imagine if you could give your mom (and any other woman in your life) a gift on mother's day that she would be very happy and excited about.
This minimalist and classic Mother's Day themed, lined notebook is a wonderful multi-purpose notebook for jotting down thoughts, and writing notes for moms and women who have given other a lot of love and care througout their lives.
Perfect book for writing in. This Notebook makes a great gift idea for that special mom, grandma, woman, auntie, sister, nana etc in your life.
The notebook is made with flexible matte laminated softback cover, which helps repel liquids. It is therefore durable to withstand any adventure. Check out the specifications for more information.
If you would like to see a sample of the notebook, click on the "Look Inside" feature.
Specifications:
Layout: Lined
Dimensions: 6" x 9"
Soft, matte laminated paperback cover
120 Pages
Acid Free Paper
Binding: Perfect
Scroll Up To Purchase your Mothers Day Lined Journal Today. You can also get it as a gift for Friends, Coworkers and Family.