Zen (Paperback)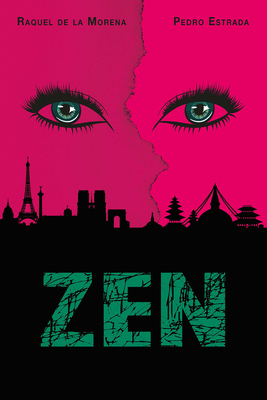 $20.00
Coming Soon - Pre-Order Now!
Description
---
Yin Zheng is a young woman weathered by years of ascetic Buddhist education and strict martial training at the remote Nepali temple in Kapilavastu, where she is supposed to decide her future by choosing between two paths. But one day the teacher Zhou opens before her the secret and dark third path ... A teenager has been murdered in an elite lyceum near Paris. Crime seems to be the work of the devas, human-like demons who sow negative passions in people - such as jealousy or anger - and then feed on them. Yin will infiltrate the boarding school, as one more student, to find out the identity of the sinister creature and prevent it from killing more students. Will she manage to go unnoticed among her new companions, accustomed to a life of luxury, and untangle the intricate tangle of deceitful relationships and friends that are not what they seem? The deva to be hunted can hide behind the face of any of them, including Alain, a mysterious young man who hides many secrets.
About the Author
---
Raquel de la Morena works as a journalist for the magazine Muy Interesante and has published more than a dozen books, most of them written with her husband, Pedro Estrada. She is mainly known for her solo romance novels, such as The Heart of the Banshee or her most recent work, Who the Hell Are You? Pedro Estrada is also a journalist and works at Muy Interesante. When he writes alone, he opts for action, humor and adventure novels, such as his recent children's-youth collection on Vikings titled Vinlandia.