Obu's Drum (Paperback)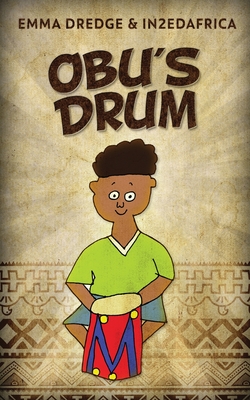 $9.99

OUT OF STOCK - Available to order
Description
---
Obu is 9 years old. He lives in Kenya with his family and loves playing soccer. But Obu does not talk. Despite many attempts to get him to speak, Obu chooses to remain silent.
One day, Obu's grandfather gives him a drum. Obu loves the feel and look of the drum, but it is the sound of it that brings about the magic for Obu. He discovers that he can communicate with others through the beating of the drum.
He is able to tell his classmates when he wants to play through the steady, rhythmic beating of the drum. He can express when he needs a hug with gentle, quiet tapping. He is even able to alert people when a hyena tries to attack his family's goats, through loud, vigourous pounding.
Mama notices this and realises that Obu is able to speak using the drum, and that people listen when he plays. Grandfather tells Obu that the drum will speak for him until he is able to find his own voice. Obu whispers 'thank you' and no-one but Grandfather hears.
This is the story of how one silent boy taught everyone around him to listen.