Welcome to Word After Word Books!
Magic In The African Bush (Hardcover)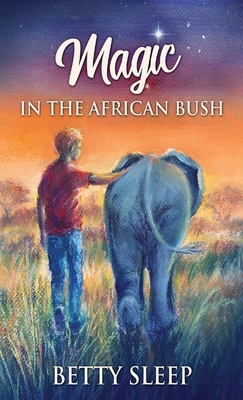 Description
---
Kevin finds his best friend in an orphaned elephant at the South African reserve where his parents work. There's just one tiny problem. He's reached the age where he needs to go away to school because his unusual friendship with Nyeleti has shown that Kevin is in fact, a wizard, something his parents hoped they'd never have to tell him. Surprised? You bet he's surprised And while this opens a whole new world to him, it takes him away to where Nyeleti can't follow. As Kevin's absence lengthens, he may lose his best friend forever.
With the help of a village elder and an interfering Scottish grandmother, the magic of their friendship is restored. Kevin returns, ready to spill all his secrets but accidentally gives Nyeleti access to the wizarding world. A naked giraffe? Dancing cheetahs? In the resulting pandemonium, they discover that real magic comes from the heart.