Welcome to Word After Word Books!
Genghis Khan: The Story of Genghis Khan and His Legendary Rise to Power (His Life, Death Conqueror, Visionary, and Legacy) (Paperback)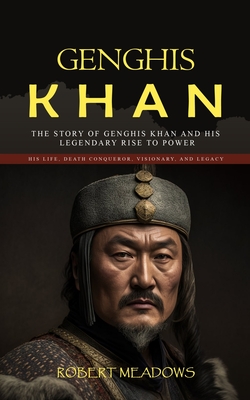 Description
---
Genghis Khan fascinates us because of his ability to rise from a shunned leader to the most powerful ruler of his time. His intelligence and desires have provided the world with developments we may never have seen. In 25 years and the establishment of the Mongol Empire, Genghis Khan conquered more than the Romans could do in 4oo years.
Inside discover:
The life of Genghis Khan
The power of his horsemen army and fear it left on its trail
The lands he conquered to built his Empire
Khan strategies to conquer the World
The fall of his Empire
His legacy
This was an individual who established an empire that survived for more than a century after his demise, and it did so to such an extent that it was the longest continual empire to have ever been created in the history of the world. A wonderful battlefield commander, a prime tactician, he had a need to conquer the world