The Way of the Househusband, Vol. 5 (Paperback)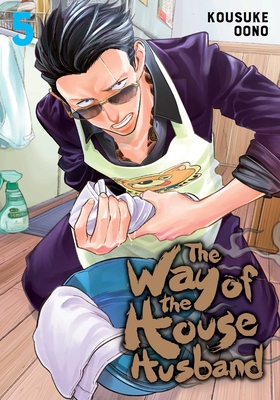 $12.99

IN STOCK - On our shelves now
Description
---
It's a day in the life of your average househusband—if your average househusband is the legendary yakuza "the Immortal Dragon"!

A former yakuza legend leaves it all behind to become your everyday househusband. But it's not easy to walk away from the gangster life, and what should be mundane household tasks are anything but!

Tatsu is ambushed by a yakuza with a beef, and there's only one way to settle things—an epic rap battle! But this throwdown is only a warm-up for the buffet battle yet to come, because when you're the Immortal Dragon, you don't choose the househusband life, it chooses you!
About the Author
---
Kousuke Oono began his professional manga career in 2016 in the manga magazine Monthly Comics @ Bunch with the one-shot "Legend of Music." Oono's follow-up series, The Way of the Househusband, is the creator's first serialization as well as his first English-language release.