City In Embers (Paperback)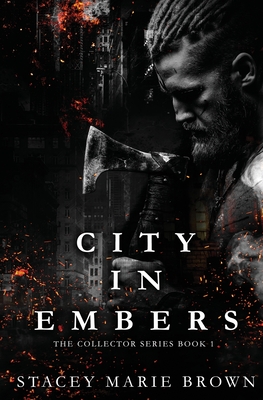 $20.99

OUT OF STOCK - Available to order
Description
---
*This series is connected to the Darkness Series. Recomend reading this series after.
There is something unique about Zoey Daniels.
She can see the fae-a species kept hidden from the human world.
Because of her talent, she is hired as a Collector by the Department of Molecular Genetics (DMG), a secret government agency that uses fae blood to save human lives, curing things like cancer and birth defects. She is trained to collect the fae, never considering them anything but soulless monsters who feed on humans like their personal buffet.
When devastation strikes Seattle, everything Zoey knows is turned upside down. An electrical storm tangles her with Ryker, a ruthless wanderer, who looks like a Viking and kills like a brute. His hate for humans is as equal as her hate for fae.
When DMG turns on Zoey, she can no longer trust the government agency she had spent years dedicating her life to and is forced into an alliance with the callous Viking.
Ryker and Zoey's connection sends them down a road of lies, deceit, corruption, and murder.
It won't be just the city left in embers.