Jews by the Seaside: The Jewish Hotels and Guesthouses of Bournemouth (Paperback)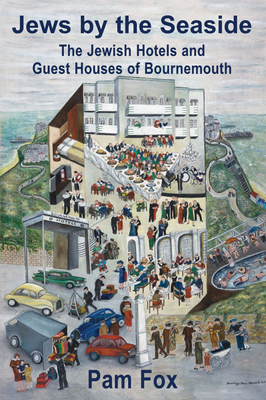 $26.95
Email or call for price.
Description
---
This book describes the rise and decline of Bournemouth's Jewish hotels and guest houses, the growth of Bournemouth as a premier resort and the evolution of its Jewish community. There are neat comparisons with the Catskills and the Borscht belt which had a similar rise and fall as a Jewish resort centre. Commencing with the appearance of the first small Jewish boarding houses in the late 19th century, it charts the emergence of ever-more luxurious hotels during the inter-war years. Fox captures the glamour of the 'Big Eight' hotels and the more intimate smaller establishments in their heyday following WWII. She explores the decline Bournemouth's Jewish holiday trade and examines different aspects of hotel and guest house life – food, religious activities and entertainment. She concludes with an analysis of the historical significance and legacies of the kosher establishments, as British Jews balanced the goal of assimilation with the desire for a world of their own. The focus is on those who ran, staffed and stayed in the kosher establishments, shedding light on the dynamics of the mainly family-run businesses. The text is replete with humorous and poignant memories and stories.
About the Author
---
Pam Fox is a full-time author specialising in Jewish history. Several of her books published in the last ten years have been based largely on oral history interviews that have produced rich and engaging narratives, including her highly successful book on the history of the Jewish community of Golders Green.
Praise For…
---
"A visit to a Jewish hotel in Bournemouth in post-war Britain was greatly anticipated - for many, it was both a regular family and communal event. Pam Fox's incisive investigation has reclaimed the underlying meaning of this episode in Anglo-Jewish history." —Colin Shindler

"A collective biography of British Jews by the seaside, lovingly recreated by the author who has assembled hundreds of first-hand accounts from those who cherish their memories of these establishments. There are neat comparisons with the Catskills and the Borscht belt which had a similar rise and fall as a Jewish resort centre." —Jewish Chronicle