Welcome to Word After Word Books!
Samad in the Forest: English-Fante Bilingual Edition (Paperback)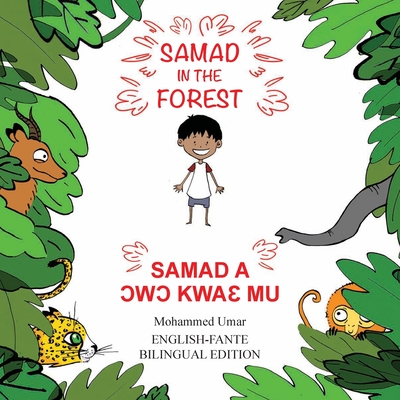 $11.00

OUT OF STOCK - Available to order
Description
---
Samad loved animals. His dream was to spend a whole day in a forest and sleep in the treehouse. Follow Samad as he embarked on this adventure where he made wonderful friends and amazing discoveries. Going into a forest has never been so much fun.
Samad pɛ mmoa asɛm. Ne dayɛ so nyi dɛɛ ɔbɔkɔ akɛ dzi da kro wɔ kwae bi mu na wada nnua dan no mu. Di Samad akyir bir a ɔtuu dɛm anamoo yi na ɔyɛ anyɔkofo pii na ɔhuu awanwan dze bi nom nso. Kwae mu krɔ ɔnyɛɛ anigyei dɛm da.
A bilingual edition of this book is available in the following languages: Acholi, Afrikaans Akwapim, Amharic, Asante, Bemba, Chichewa, Ewe, Fante, Fulfulde, Ga, Gikuyu, Hausa, Igbo, Kalenjin, Kinyarwanda, Kirundi, Luganda, Luo, Nyanja, Oromo, Shona, Sesotho, Swahili, Tigrinya, Xhosa, Yoruba, Zulu.