Samad in the Forest: English-Ndebele Bilingual Edition (Paperback)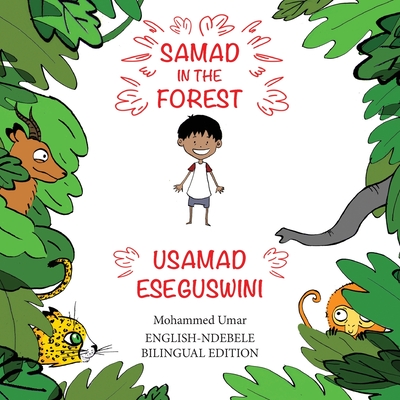 $12.00

OUT OF STOCK - Available to order
Description
---
Samad loved animals. His dream was to spend a whole day in a forest and sleep in the treehouse. Follow Samad as he embarked on this adventure where he made wonderful friends and amazing discoveries. Going into a forest has never been so much fun.
USamad wayezithanda inyamazana zeganga. Iphupho lakhe lalingelokutshona ilanga lonke eseguswini njalo alale endlini eyakhelwe esihlahleni. Ukutshelwa yikuncitshwa. Landela uSamad ehamba eqanqabula esiya eguswini lapho ahlangana labangane abamthokozisayo, lezimanga ezimenza aswele amagama okuzichaza. Wadla wasutha ngamehlo ngalokho akubonayo okwamenza waba lamadlabuzane lokwenama ngohambo lwakhe lokuya eguswini.
A bilingual edition of this book is available in the following languages: Acholi, Afrikaans Akwapim, Amharic, Asante, Bemba, Chichewa, Ewe, Fante, Fulfulde, Ga, Gikuyu, Hausa, Igbo, Kalenjin, Kinyarwanda, Kirundi, Luganda, Luo, Nyanja, Oromo, Shona, Sesotho, Swahili, Tigrinya, Xhosa, Yoruba, Zulu.