Welcome to Word After Word Books!
Samad in the Desert: English-Chinyanja Bilingual Edition (Paperback)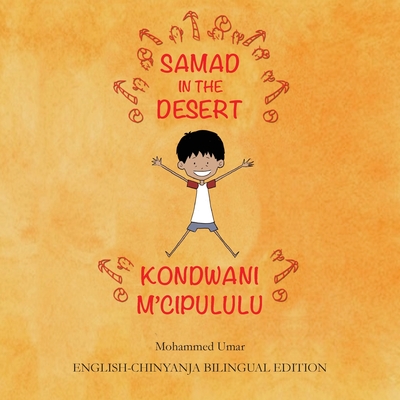 $12.00

OUT OF STOCK - Available to order
Description
---
Samad loved to go out. His dream was to spend a whole day in the desert and swim in the oasis. Follow Samad as he embarked on this adventure where he made wonderful friends and amazing discoveries.Going into a desert has never been so much fun.
Kondwani anakondadi kusewera. Analakalakadi kuswela tsiku lathunthu m'cipululu ndi kusambira m'mapokoso. Mtsateni Kondwani pa ulendo m'mene anapanga maubwenzi wodabwitsa naphunzilanso zambiri zodabwitsa. Kupita ku cipululu kunamusangalatsa kwambiri.
A bilingual edition of this book is available in the following languages: Acholi, Afrikaans, Amharic, Bemba, Chichewa, Fulfulde, Gikuyu, Hausa, Kinyarwanda, Kirundi, Luganda, Nyanja, Oromo, Sesotho, Shona, Swahili, Tigrinya, Xhosa, Yoruba, Zulu.