Samad in the Desert: English-Chichewa Bilingual Edition (Paperback)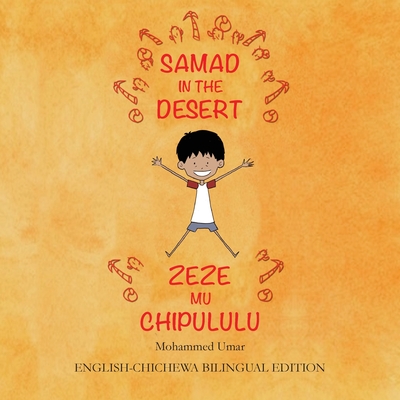 $11.00

OUT OF STOCK - Available to order
Description
---
Samad loved to go out. His dream was to spend a whole day in the desert and swim in the oasis. Follow Samad as he embarked on this adventure where he made wonderful friends and amazing discoveries. Going into a desert has never been so much fun.
Samad ankakonda kuyenda kukaona zinthu. Chokhumba chake chinali kudzakhala tsiku lathunthu mu chipululu ndi kusambira pa dziwe. Mutsatileni Samad pamene akuyamba ulendo wake opita ku chipululu komwe anakapanga maubwenzi ochititsa chidwi. Kupita ku chipululu ndi chinthu chosangalatsa kwambiri kuposa china chirichonse.
A bilingual edition of this book is available in the following languages: Acholi, Amharic, Fulfulde, Gikuyu, Hausa, Kalenjin, Kirundi, Luganda, Oromo, Swahili, Tigrinya, Yoruba.