Welcome to Word After Word Books!
Samad in the Desert: English-Kinyarwanda Bilingual Edition (Paperback)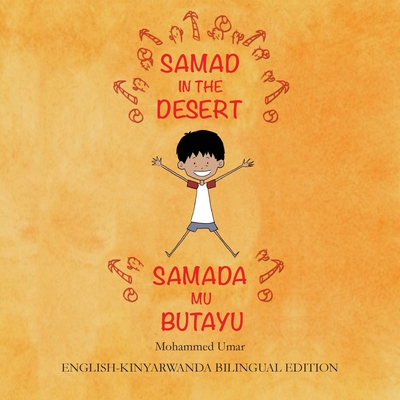 $12.00

OUT OF STOCK - Available to order
Description
---
Samad loved to go out. His dream was to spend a whole day in the desert and swim in the oasis. Follow Samad as he embarked on this adventure where he made wonderful friends and amazing discoveries. Going into a desert has never been so much fun.
Iki gitabo cyandikiwe abana bato. Umwana utaramenya gusoma ashobora gusomerwa iyi nkuru. Umwana watangiye kwiga gusoma, ashobora kugikoresha yimenyereza gusoma. Iki gitabo kirimo inkuru iherekeza Samada mu rugendo rwe rwo gusura ubutayu bwa mbere.
A bilingual edition of this book is available in the following languages: Acholi, Amharic, Fulfulde, Gikuyu, Hausa, Kalenjin, Kirundi, Luganda, Oromo, Swahili, Tigrinya, Yoruba.