Samad in the Desert: Bilingual English-Bemba Edition (Paperback)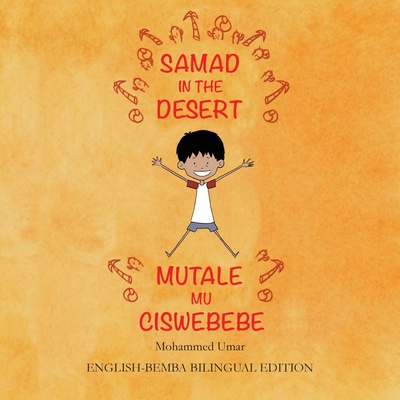 $11.00

OUT OF STOCK - Available to order
Description
---
Samad loved to go out. His dream was to spend a whole day in the desert and swim in the oasis. Follow Samad as he embarked on this adventure where he made wonderful friends and amazing discoveries. Going into a desert has never been so much fun.
Mutale atemenwe ukutandala. Ico aleelenganyapo saana kwikakala mu ciswebebe akasuba na ubushiku bonse na ukusamba mu cishima ca muciswebebe. Mukonke Mutale mu kwenda kwakwe umo apangile ifi busa na ukusanga ifi papwa. Ukuya mu ciswebebe takwabala akuwama ngefi nakalya.
A bilingual edition of this book is available in the following languages: Acholi, Amharic, Fulfulde, Gikuyu, Hausa, Kalenjin, Kirundi, Oromo, Swahili, Tigrinya, Yoruba.