Samad in the Desert: English - Oromo Bilingual Edition (Paperback)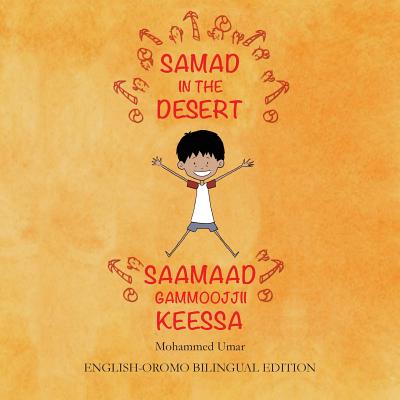 $11.00

OUT OF STOCK - Available to order
Description
---
Samad loved to go out. His dream was to spend a whole day in the desert and swim in the oasis. Follow Samad as he embarked on this adventure where he made wonderful friends and amazing discoveries. Going into a desert has never been so much fun.
Saamaad gadi ba'ee deemuu baay'isee jaalata ture. Abjuun isaa guyyaa guutuu gammoojjii keessa ooluu, fi eela keessa bishaan daakuu ture. Adeemsa isaa hiriyoota babbareedan horachaa argannoo nama ajaa'ibsiisu argachaa jiru irratti Saamaadiin faana deemi. Gara gammoojjii deemuun akka ammaa kanatti nama gammachiisee hin beeku.
A bilingual edition of this book is available in the following languages: Acholi, Amharic, Fulfulde, Gikuyu, Hausa, Kirundi, Luganda, Swahili, Tigrinya, Yoruba.