Samad in the Forest: English - Kalenjin Bilingual Edition (Paperback)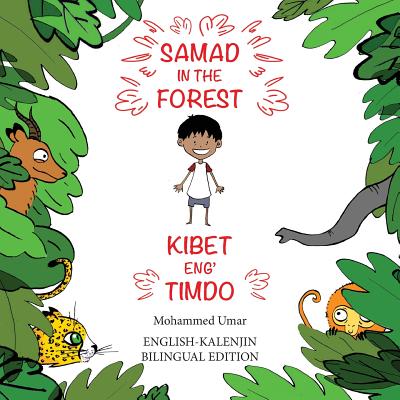 $11.00

OUT OF STOCK - Available to order
Description
---
Samad loved animals. His dream was to spend a whole day in a forest and sleep in the treehouse. Follow Samad as he embarked on this adventure where he made wonderful friends and amazing discoveries. Going into a forest has never been so much fun.
Kiichamei Kibet tiong'iik.Magutyet ne nyi ko koboisyeen betut tugul eng' tim ak koru eng' kootap keetit. Isup Kibet ko tau bandanyin ye kiituiyeen choronook che kororon ak tuguuk che bo kwang'uut. Bandap timin ko kitomo koboitu boiboiyo ko u ni.
A bilingual edition of this book is available in the following languages: Acholi, Akwapim, Amharic, Asante, Ewe, Fante, Fulfulde, Gikuyu, Hausa, Igbo, Kirundi, Luganda, Oromo, Swahili, Tigrinya, Yoruba.