Samad in the Desert: English - Gikuyu Bilingual Edition (Paperback)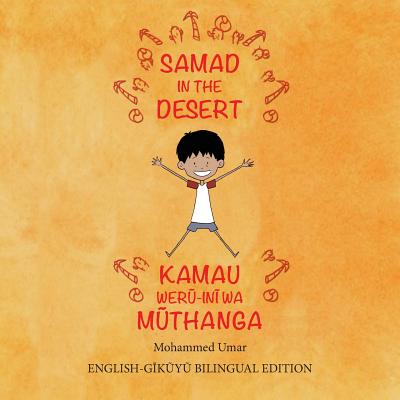 $11.00

OUT OF STOCK - Available to order
Description
---
Samad loved to go out. His dream was to spend a whole day in the desert and swim in the oasis. Follow Samad as he embarked on this adventure where he made wonderful friends and amazing discoveries. Going into a desert has never been so much fun.
Kamau nĩ endete gũthiĩ iceera. Wendi wake warĩ gũtinda mũthenya mũgima werũ-inĩ wa mũthanga na gũtubĩra gĩthima-inĩ. Rũmĩrĩra Kamau akĩambĩrĩria rũgendo rũrũ kũrĩa ekũgĩa arata aingĩ na agundũre maũndũ ma kũgegania. Gũthiĩ werũ-inĩ wa mũthanga warĩ ũndũ wa gĩkeno mũno.
A bilingual edition of this book is available in the following languages: Acholi, Amharic, Fulfulde, Hausa, Kirundi, Luganda, Oromo, Swahili, Tigrinya, Yoruba.