Samad in the Desert: Bilingual English-Acholi Edition (Paperback)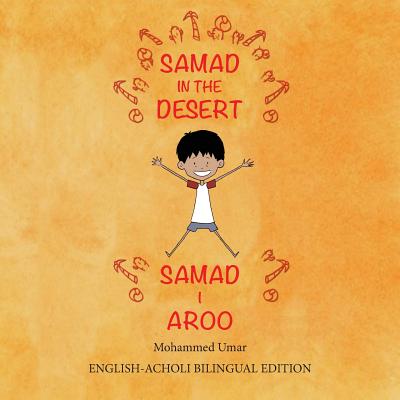 $11.00

OUT OF STOCK - Available to order
Description
---
Samad loved to go out. His dream was to spend a whole day in the desert and swim in the oasis. Follow Samad as he embarked on this adventure where he made wonderful friends and amazing discoveries. Going into a desert has never been so much fun.
Samad omaro kato woko. Mitti ne nongo obedo ni ebed nino acel lung I aroo ka dok ekwang ipii ma nonge iaroo. Lub Samad kit ma ocako wot safari man ma en omako lurem mapol ma kitgi beco, dok omedo ngecce mapati pati mapol. Donyo I Aroo manaka peya obedo mit kit man.
A bilingual edition of this book is available in the following languages: Amharic, Fulfulde, Gikuyu, Hausa, Kirundi, Luganda, Oromo, Swahili, Tigrinya, Yoruba.