Welcome to Word After Word Books!
Samad in the Desert: Bilingual English-Hausa Edition (Paperback)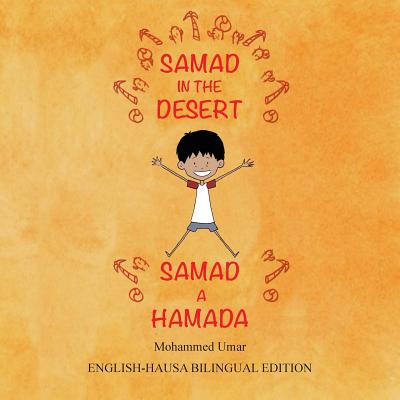 $12.00

OUT OF STOCK - Available to order
Description
---
Samad loved to go out. His dream was to spend a whole day in the desert and swim in the oasis. Follow Samad as he embarked on this adventure where he made wonderful friends and amazing discoveries. Going into a desert has never been so much fun.
Samad yana son tafiye-tafiye. Gurinsa ya shafe tsawon wuni ɗaya a hamada kuma ya yi ninƙaya a fadamarta. Biyo Samad don jin yadda ya ɗauki wannan dala-ba-gammo, inda ya yi abokan ban mamaki, ya gano abubuwa masu ƙayatarwa. Tafiya a hamada, babu abin da ya fi ta daɗi.
A bilingual edition of this book is available in the following languages: Acholi, Amharic, Fulfulde, Gikuyu, Kirundi, Luganda, Oromo, Swahili, Tigrinya, Yoruba.