Welcome to Word After Word Books!
Samad in the Forest: Bilingual English-Hausa Edition (Paperback)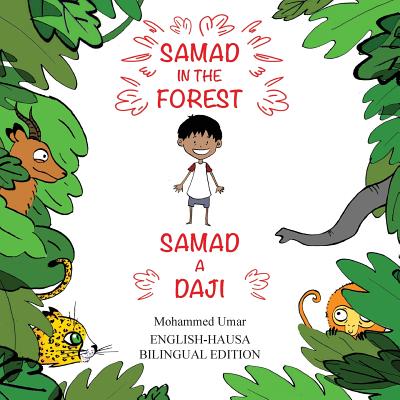 $12.00

OUT OF STOCK - Available to order
Description
---
Samad loved animals. His dream was to spend a whole day in a forest and sleep in the treehouse. Follow Samad as he embarked on this adventure where he made wonderful friends and amazing discoveries. Going into a forest has never been so much fun.
Samad yana son dabbobi. Gurinsa shi ne na kwana a daji da yin bacci a cikin gidan bisa icce. Bi Samad a yayin da ya zai yi wannan tafiya ta ban mamaki, inda ya sami abokai na ƙwarai da kuma ganin abubuwan al'ajabi. Babu wata tafiya zuwa daji da ta taɓa kai daɗin wannan.
A bilingual edition of this book is available in the following languages: Acholi, Akwapim, Amharic, Asante, Ewe, Fante, Fulfulde, Gikuyu, Igbo, Kalenjin, Kirundi, Luganda, Oromo, Swahili, Tigrinya, Yoruba.