Welcome to Word After Word Books!
Italian Militiaman 1260–1392 (Warrior) (Paperback)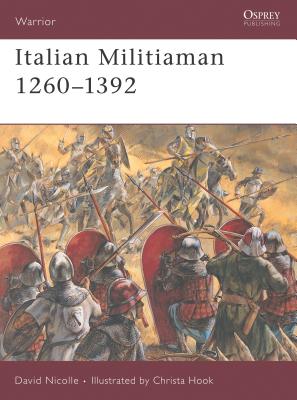 Email or call for price.
Special Order - Email or Call for Availability
Description
---
Medieval Italy was characterized by regular warfare among its numerous city-states, as well as internal strife within comunes as aristocratic factions fought each other for domination of the cities' governments. In this context, Italian warfare developed quickly, with the crossbow playing a key role in improving the armour technology of the Italian city militias that used them. This book traces the evolution of the Italian militiaman, providing a comprehensive view of all aspects of the late medieval Italian city militias, from the weaponry, attitudes and social backgrounds of their members, to the political context that made such formations necessary.
About the Author
---
David Nicolle was born in 1944 . He worked in the BBC's Arabic service for a number of years before gaining an MA from the School of Oriental and African Studies, London, and a doctorate from Edinburgh University. He has written numerous books and articles on medieval and Islamic warfare, and has been a prolific author of Osprey titles for many years.