Word After Word Books and Rock Cellar Records
are located in historic Downtown Truckee.
One Big Family: Sharing Life in an African Village (Paperback)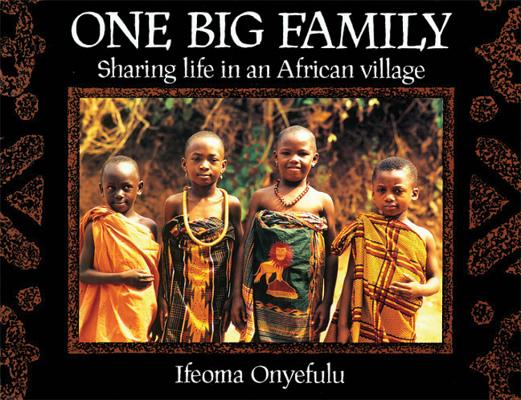 $8.95
Email or call for price.
Description
---
A little Nigerian girl describes her village, and the way it is divided into ogbo, or age groups. Each ogbo is assigned to a different task, from that of her brother which helps sweep clean the village ilo, to her grandfather's, which spreads words of wisdom to the villagers. Ifeoma Onyefulu's beautiful photographs once again capture the age-old customs of Nigerian village life.
About the Author
---
Ifeoma Onyefulu was raised in a traditional village in Eastern Nigeria. A is for Africa, her first book, has become a classic title in the genre of cultural diversity. Ifeoma has twice won the Children's Africana Book Award: Best Book for Young Children in the USA: Here Comes our Bride won in 2005 and Ikenna Goes to Nigeria in 2008. Ifeoma lives in London with her two sons. Her other titles for Frances Lincoln are African Christmas, Chidi Only Likes Blue, Chinye, Deron Goes to Nursery School, Ebele's Favourite, Emeka's Gift, The Girl Who Married a Ghost, Grandma Comes to Stay, My Grandfather is a Magician, New Shoes for Helen, One Big Family, Saying Goodbye and A Triangle for Adaora.
Praise For…
---
This stunningly illustrated book glows with warmth, joy and family pride.