The Medieval Soldier in the Wars of the Roses: In the Wars of the Roses (Paperback)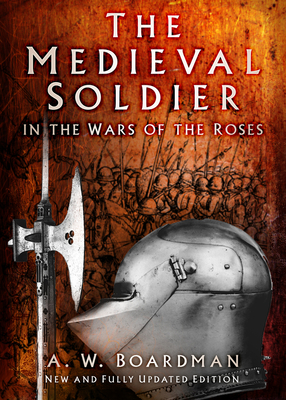 $22.95

OUT OF STOCK - Available to order
Description
---
What did a Wars of the Roses battle look like and how was it fought once both sides resorted to all-out conflict? How did soldiers feel about killing fellow Englishmen?

This study of the medieval soldier examines these and other questions using a variety of documentary sources. Eyewitness accounts of the men who fought as captains, archers, artillerymen, billmen, men-at-arms and cavalry - both in England and abroad - are used to paint a picture of 15th-century conflict in all its confusion and violence. Evidence gleaned from the recently discovered mass grave close to the battlefield at Towton in North Yorkshire sheds additional light on the kind of men who fought in the Wars of the Roses, and the text is supported by contemporary illustrations and diagrams.
About the Author
---
Andrew Boardman has written extensively on English military history, his previous books include The Battle of Towton, The Medieval Soldier in the Wars of the Roses, and Hotspur and the Battle of Shrewsbury. He regularly lectures on the battles of the Wars of the Roses and is co-editor of the journal Battlefield. He lives in Wakefield.