Toddler Tantrums: Tips and strategies to solve discipline issues in difficult children (Hardcover)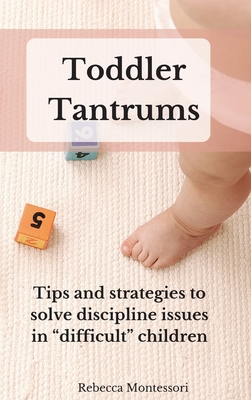 Email or call for price.
Special Order - Email or Call for Availability
Description
---
In this book, I will guide you through what to expect with your toddlers when they throw tantrums and the most common reasons they threw tantrums are. You will learn how to stop and identify if the tantrums that you are seeing are due to your own unrealistic expectations that will need to be altered for the benefit of everyone involved.
You will be guided through what not to do, allowing you to see what is more likely to throw fuel on the fire rather than actually helping mitigate the tantrum process. You will then be given information about the importance of consistency throughout all of this. You will receive eight methods of either lessening the frequency of tantrums or stopping tantrums mid-progress that you can use in a wide variety of situations. Finally, you will be taught what comes after the tantrum and how to approach your child after a tantrum has been finished.
This book will focus on the following:
- Strategies to establish the discipline
- Keeping a united front
- Toddlers and tantrums
- What are the sources of stress for kids?
- Tools for toddler discipline
- Effectively communicating with your toddler
- Handling everyday situations
All hope is not lost We will take you through everything you need to know to raise a happy and healthy child. This book aims to teach a new parent how to think about parenting and why it is important. Each chapter talks about a vital topic with tips and strategies to handle toddlers. It is your job to put aside personal feelings and comfort to do what is good and right for the child and help him overcome growth challenges, tame tantrums, and influence desirable behavior.
Having a child is one of life's greatest moments. Seeing them for the first time can be like a moment frozen through all of eternity. How could you ever imagine the love you have for a child before you even get the chance to be a parent yourself? That is what will be the most important thing to remember throughout your new methods of parenting. You are already a good parent, and any mistakes made in the past were learning experiences for both of you.