The Logic of Racial Practice: Explorations in the Habituation of Racism (Philosophy of Race) (Hardcover)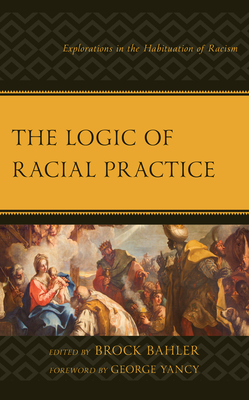 Email or call for price.
OUT OF STOCK - Available To Order
Description
---
The title of this collection, The Logic of Racial Practice, pays homage to the work of Pierre Bourdieu, who coined the term habitus to name the pretheoretical, embodied dispositions that orient our social interactions and meaningfully frame our lived experience. The language of habit uniquely accounts for not only how we are unreflectively conditioned by our social environments but also how we responsibly choose to enact our habits and can change them. Hence, this collection of essays edited by Brock Bahler explores how white supremacy produces a racialized modality by which we live as embodied beings, arguing that race-and racism-is performative, habituated, and enacted. We do not regularly have to "think" about race, since race is a praxis, producing embodied habits that have become sedimented into our ways of being-in-the-world, and that instill within us racialized (and racist) dispositions, postures, and bodily comportments that inform how we interact with others. The construction of race produces a particular bodily formation in which we are shaped to viscerally perceive through a racialized lens images, words, activities, and events without any self-reflective conceptualization, and which we perpetuate throughout our day-to-day choices. The contributors argue that eradicating racism in our society requires unlearning these racialized habitus and cultivating new anti-racist habits.
About the Author
---
Brock Bahler is associate teaching professor and director of undergraduate studies in religious studies at the University of Pittsburgh.