Word After Word Books and Rock Cellar Records
are located in historic Downtown Truckee.
As the Pig Turns (Paperback)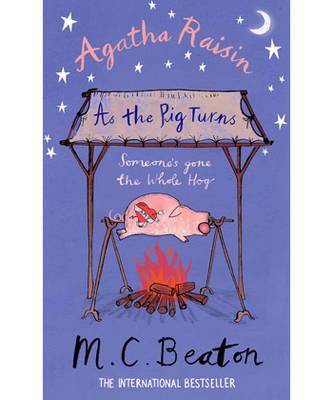 $15.50
Email or call for price.
Description
---
The picturesque village of Winter Parva has decided to warm the winter months by roasting a pig in the town square. Agatha, always one for a good roasting, has arrived with her former protge and current rival in the private detection racket to enjoy the merriment. But as the rotary spit is placed over a bed of fiery charcoals, Agatha realizes that things are not as they seem.
About the Author
---
M. C. BEATON is the pen name of Marion Chesney, known primarily for the more than 100 historical romance novels she has published under her own name and under several pseudonyms: Helen Crampton, Ann Fairfax, Jennie Tremaine, and Charlotte Ward. M.C. Beaton is the pseudonym she reserves for her "New York Times" bestselling Agatha Raisin mysteries, and her Hamish Macbeth series. Born in Glasgow, Scotland, in 1936, Marion Chesney has worked as a fiction buyer for a bookseller, as women's fashion magazine editor, and as a reporter and theater critic. Like her amateur sleuth Agatha Raisin, Chesney lives in a cottage in the English Cotswolds.