The Best of Times: Planning Your Pregnancy for Health, Happiness, Love and Career (Paperback)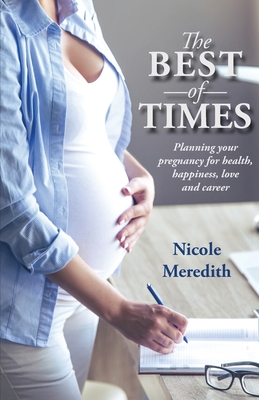 $20.00
OUT OF STOCK - Available To Order
Description
---
This book answers the age-old question: When is the best time in life for a woman to have a baby?
Finding an answer to that perennial puzzle may be harder than ever, as women today face a vast and often conflicting array of life and career choices. Seismic changes in the labour market, the lack of affordable child care, and, most recently, the economic upheaval caused by the COVID-19 pandemic have made balancing the demands of work and family even more challenging.
Drawing on a wide range of cutting-edge social research, however, Nicole Meredith argues that there is in fact a best time in life to have a baby-a time that maximizes the likelihood of both family fulfillment and career success. The author considers not only the many roadblocks to picking the right time to have children, including societal and parental pressures as well as subtle (and not-so-subtle) media influences, but also how women can best resist those pressures to ensure that if they do choose to have children, it will indeed be at "the best of times."