Our website is not currently accurately reflecting our inventory.
Please email us at info@wordfaterwordbooks.com or call us at 530-536-5099 to inquire about avaliability.
At Road's End: Robert Lee's Extraordinary Journey to Forgiving a Heinous Murder (Paperback)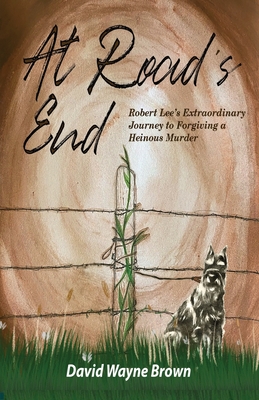 $19.95

OUT OF STOCK - Available to order
Description
---
In 1999 Barbara Ann Lee, a beloved West Tennessee horsewoman, and her dog are kidnapped in her own SUV while having lunch at a fast-food drive-in. Subsequently, she was then tortured and murdered by three teenagers at the end of an old farm road.
She pleaded with her killers not to take the life of her dog, Otis.
The murderers soon lead two dozen law enforcement officers from four separate agencies on a 24-mile, two-state car chase that ends with their capture in a Mississippi wheat field. Their arrests mark the beginning of an anguishing odyssey for widower Bob Lee, who must endure years of trials and a lawsuit while trying to find the strength in his heart, mind and soul to forgive the killers who show no remorse.
Just as his wife pleaded for her life and that of her dog, Bob Lee begged the killers for information about her last moments of life. Finally, one of the killers agreed to write a transcript of her last words. Under heavy guard, the killer met with Lee, flaunting a white envelope that he teased him with during their conversation. At the end of the meeting, he refused to give him the envelope. Lee and the guard followed him to the elevator, at which point the killer handed him the envelope as he stepped onto the elevator. When Lee opened the envelope it contained only blank pages.
At Road's End is a true story about one of the most heinous crimes in Tennessee history, written with the help of the victim's husband who travelled an extraordinary journey in an effort to forgive the three teenage killers who so brutally ended his wife's life.
As his gut-wrenching journey progresses, he moves from the position of a victim to a victim's advocate and finds personal victory over the darkness in his life.