Song of Wings (Paperback)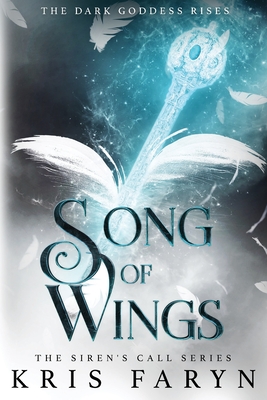 $14.99
OUT OF STOCK - Available To Order
Description
---
True Love Can Kill.
He's here.
Just. Here.
My spirit aches for him, reaches for him, needing the impossible. To touch, to kiss, to become a part of him.
Even if it kills me.
Korrina is a teenage Siren, tasked with doing the Council of the Gods' bidding. This usually means ridding the human world of creatures from behind the veil. But her latest mission requires her to do the impossible: Kill the Siren Hunter she loves.
After refusing the council's orders, Korrina goes rogue with the help of an old rival and two Siren sisters she never knew existed. But the Council isn't her only threat-a goddess has her own plans for Korrina, and when this new threat extends to her friends, running is no longer an option.
In order to defeat this powerful being, Korrina must call on the Siren Hunter. But doing so puts everyone she cares about in danger. If she can't control her feelings for him, she'll lose everything. Her true love can, and will, kill her.
Sometimes, being a kickass Siren has its drawbacks.