Welcome to Word After Word Books!
The Elephant's Euphonium: A Little Tusker's Adventures in Africa (Paperback)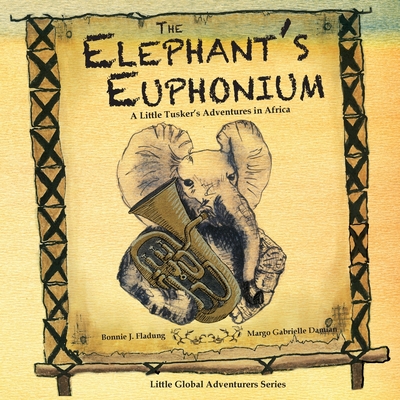 $9.99

OUT OF STOCK - Available to order
Description
---
New Hampshire Literary Award Finalist for Outstanding Work of Children's Literature "The Elephant's Euphonium gave me a chance to talk with my kids about poaching and conservation efforts in a more meaningful way than ever before."- Jeremy DeSilva, Associate Professor, Department of Anthropology Dartmouth College "Something needs to be done NOW to save the last of the giant tuskers so young elephants like Khula can grow brave and tall." - James Currie, International Wildlife Expert
"The uniqueness and splendor of the African elephant is brought home in this wonderful and inspiring story, not only through the fluent verse, but also through the eye catching illustrations that capture the imagination." - Lois C.Henderson, Bookpleasures.com What will happen when the last of the big tuskers disappear? Will our children ever believe that such large elephants ever existed? Based on the true story of Isilo, one of the largest and most famous tuskers in the world, this fantasy tale is told through the eyes of his imaginary son. Khula is a naughty little elephant who just wants to play music and have fun. But when he grows up, his mother takes him on a journey to find out what happened to his father, the "King of Kings." Learn about the last of the big tuskers and discover all kinds of information about southern Africa. Beautifully illustrated, the lively, rhyming text introduces Zulu words and is supplemented by maps and by facts about elephant behavior. Award-winning author Bonnie J. Fladung weaves a lovely story that will enchant readers and animal lovers of all ages.