I Hate Your Face: (And Other Things I Wish I Could Tell My Coworkers) (Paperback)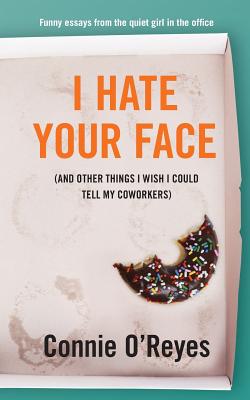 $14.99
OUT OF STOCK - Available To Order
Description
---
If you combined Ron Swanson's irritation for his coworkers with the humor of The Marvelous Mrs. Maisel, you would have this book sitting in your lap.
I HATE YOUR FACE (AND OTHER THINGS I WISH I COULD TELL MY COWORKERS) relates to every worker who at least one time in their life has given a colleague a side eye, had a boss who was a little crazy, or used a sick day to binge watch bad TV.
A collection of humor narrative essays, Connie O'Reyes takes the reader through her resume of jobs from high school to post-college, observing life lessons along the way. Expanding from the office into relationships with family and friends, Connie gives the reader a humorous look into some of the most boring office jobs with a winning combination of hyperbole and smart wit.