Welcome to Word After Word Books!
The Art of Shralpinism: Lessons from the Mountains (Paperback)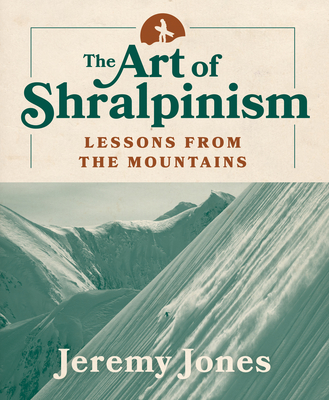 Description
---
2023 National Outdoor Book Award Winner in Outdoor Adventure Guides
2023 Banff Mountain Book Award finalist in Guidebooks


Includes stories, lists, and prescriptive guidance based on Jones's experiences as well as those of other wellknown adventurers

Anecdotal and experiential approach for creating a resilient mountain life

Features original art by the author

1% of all sales of this book benefit Protect Our Winters

Not a technical guide on snowboarding but, rather, a very personal approach to how to think about mountains, snow, and adventure,
The Art of Shralpinism
reflects the remarkable journey of snowboarding superstar Jeremy Jones. Drawing on the hundreds of journals he has kept over the years, Jones offers intriguing snapshots of time and place that include his own on-the-slope stories and white-out moments, as well as those of other prominent adventurers such as Jimmy Chin, Zahan Billimoria, and Christina Lusti.
Shralpinism
is a compendium of lessons hard won: quick tips, sound advice, and impactful stories. Learn which aspects of avalanche training are most crucial to absorb, ways to anticipate slope behavior or recognize clean lines, how to cut a cornice or develop safety protocols, how to build a fitness routine, the art of the turn, and keys to developing terrain and skills progression. Jones discusses the importance of mentors, the necessity and intensity of practice, the nature of risk, and the shape of failure.
But at its heart,
The Art of Shralpinism
revels in the power of experience, the impact of stoke, and the beauty that underscores all outdoor adventure.