Tails and Scales (Paperback)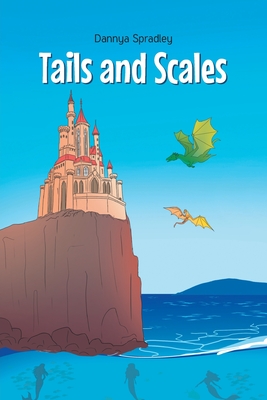 $15.95

OUT OF STOCK - Available To Order
Description
---
Tails and Scales is a collection of three short stories-"Of Towers and Dragons," "Mermaid Confessions," and "How to Become a Mermaid." Each of these short stories can be read alone, but they are more fun to read together.
Of Towers and Dragons
What happens when Princess Sparrow decides to lock herself in the tower? Will a knight in shining armor pass the tests that she's set up? Will she be left stuck with Luca, the dragon charged with keeping unworthy suitors away? Would being stuck with a dragon be such a bad thing?
Mermaid Confessions
Nai'a (Dolphin in Hawaiian) is a realm protector. A special kind of mermaid that has a unique job-luring men to their death beneath the waves. To make matters worse, her human origins make her an outcast. After nearly two lonely centuries, she is left wondering, What if?
How to Become a Mermaid
So how did Eli go from being a preacher's dutiful daughter to a man-killing mermaid? Simple-she ran. At the insistence of her father, Eli runs away from an arranged marriage with the ruthless Duke Michaels. Disguised as Eliot, she finds herself on a ship where superstition is king.
Find out what happens next when you read each of these stories.