Word After Word Books and Rock Cellar Records
are located in historic Downtown Truckee.
We Are the People of This World: Book One (Paperback)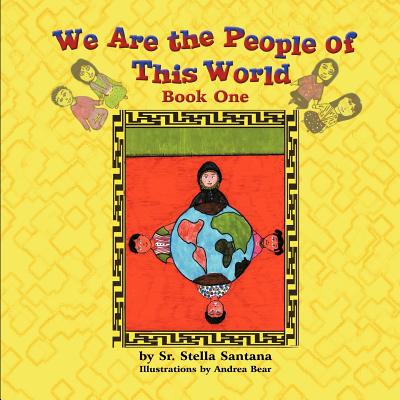 $14.95
Email or call for price.
Description
---
We Are the People of This World: Book One is a wonderful eye-opening children's book about diversity. Lucy is a little girl who believes the world would be better off without variety or diversity. She can only imagine a certain number of people and things that she would like to see. On the other hand, Akule is a girl in her class who keeps reminding Lucy that the world is a better place with variety and diversity in everything, including people. Akule teaches Lucy that it's good to be different. Lucy comes to appreciate who they are, their differences, and to find the beauty in a wide assortment of plants, animals, and people. Their classmates overhear the discussion and join Lucy and Akule in appreciating variety in all things. The children discover that other values spring from appreciating diversity, such as peace, joy and love. Their teacher lets her students sing the song We Are the People of This World. This made each and every child feel a part of the group, even though each was different. Sr. Stella Santana grew up in Uganda and Kenya, and is now a teacher in Indianapolis. She wrote the song We Are the People of This World and developed it into a book to teach children about the beauty of diversity. "What I know for sure is that if something needs to be changed for the better, the easiest way to begin is with children." She is now writing the sequel.