The End of Snow: Murder in Squaw Valley: A Laura Bailey Snow Science Mystery (Paperback)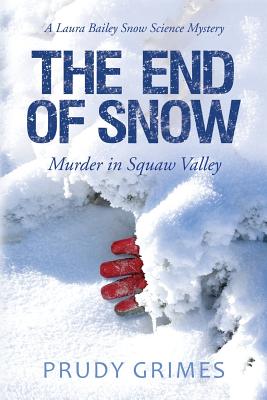 Email or call for price.
OUT OF STOCK - Email or call to order
Description
---
Snow science shouldn't be this deadly While checking out some puzzling early snow melt in the Sierra Nevada ski resort of Squaw Valley, snow scientist Laura Bailey comes across two women, an environmental lawyer and her anti-fracking activist friend, injured and stuck in deep off-piste snow. Laura skis off for help, but upon her return the women have vanished leaving only tracks leading into a terrifying forest of towering fir and pine trees, and dangerous granite cliffs. Laura's anguish over having left them drives her to investigate their disappearance. Using her combination of dogged persistence, snow science and skiing savvy she takes on the responsibility of finding out what happened to the missing women; what she discovers just might be the end of her.
About the Author
---
Prudy Grimes was lucky enough to grow up skiing in Michigan, Colorado, and Canada. She received an MFA in Fiction Writing from the University of Pittsburgh. She then taught writing at The University of Pittsburgh for long enough to know she would rather work on her own writing than read student stories and essays. Her writing has appeared in North American Review, Third Coast, Other Voices, Rattle and other literary journals. She currently writes for Eco Truckee Tahoe. She feels grateful every day to live in the beautiful Lake Tahoe area with her wonderful husband Rich and their dog Hector.