Welcome to Word After Word Books!
The Hundred Years War: 1337–1453 (Essential Histories) (Paperback)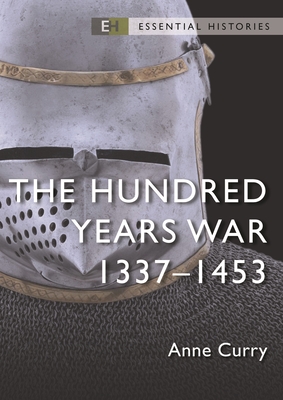 $20.00

OUT OF STOCK - Available to order
Description
---
An illustrated overview of the Hundred Years War, the longest-running and the most significant conflict in western Europe in the later Middle Ages.

There can be no doubt that military conflict between France and England dominated European history in the 14th and 15th centuries. The Hundred Years War is of considerable interest both because of its duration and the number of theatres in which it was fought.

Drawing on the latest research for this new edition, Hundred Years War expert Professor Anne Curry examines how the war can reveal much about the changing nature of warfare: the rise of infantry and the demise of the knight; the impact of increased use of gunpowder and the effect of the war on generations of people.

Updated and revised for the new edition, with full-colour maps and 50 new images, this illustrated introduction provides an important reference resource for the academic or student reader as well as those with a general interest in late medieval warfare.
About the Author
---
Anne Curry is Emeritus Professor of Medieval History at the University of Southampton, UK. She is the author of several books, including Agincourt: A New History (2005) and Henry V: From Playboy Prince to Warrior King (2015). A former President of the Historical Association, and a Trustee of the Royal Armouries, she is currently Chair of The Battlefields Trust and Upper Warden of the Worshipful Company of Fletchers.