Our website is not currently accurately reflecting our inventory.
Please email us at info@wordfaterwordbooks.com or call us at 530-536-5099 to inquire about avaliability.
Nyambura Waits For The Bus (Paperback)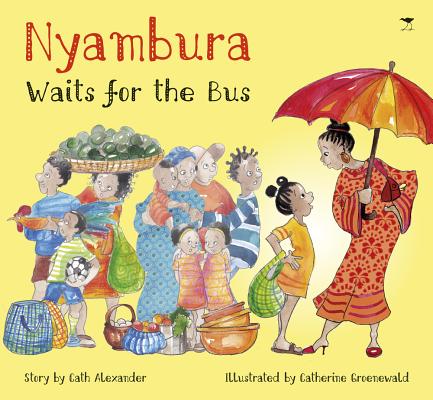 $11.95
Email or call for price.
Description
---
A gorgeously illustrated book that will appeal to children of all ages.
Nyambura is late! She is going to visit her Gogo and she has to take the bus from the market to get there. She kisses her Mama goodbye before racing off. Nyambura needs to wait for the bus for a long time and gets lost in thought. Will she manage to catch the bus or will she get left behind?
Nyambura Waits for the Bus is a story that teaches children the importance of doing good deeds. It also reminds us to cherish moments spent with loved ones.
Available in English, Afrikaans, IsiZulu and IsiXhosa.
About the Author
---
Cath Alexander lives in Johannesburg with her family. After nearly ten years of full-time teaching, she resigned to concentrate on raising her two young children and nurturing her love of reading and writing for children. Cath realised there was a gap that needed to be filled in terms of sharing the diverse cultures and ways of life in South Africa with children. This is her second storybook.