Dudu's Basket (Paperback)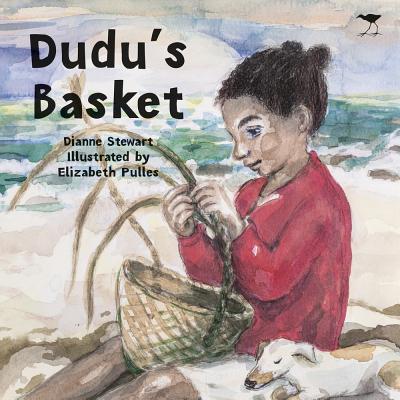 $9.95
Email or call for price.
Description
---
Dudu does not want to part with the first basket she has made, but her uncle persuades her to sell it. A Durban trader buys it to take produce through city suburbs. A young girl needs it for her wriggly hamster, until the hamster escapes and she abandons the basket. A toddler plays with it on the beach until a wave tosses it out to sea. It washes onto the shore and when Dudu and her sister Jabu find it, Dudu thinks it's very much like the first basket she has made.
About the Author
---
Elizabeth Pulles is a children's and commercial illustrator, painter, and sculptor from Johannesburg. She is the winner of multiple awards, including the ATKV Prize, the Vivian Wilkes Prize, the M.E.R. Prize and most recently the IBBY/Exclusive Books Prize for Siyolo's Jersey. Dianne Stewart is an award-winning author who has published many highly acclaimed children's books on African culture, both locally and internationally. She has degrees in African languages and literature.