Word After Word Books and Rock Cellar Records
are located in historic Downtown Truckee.
Children of the Whales, Vol. 1 (Paperback)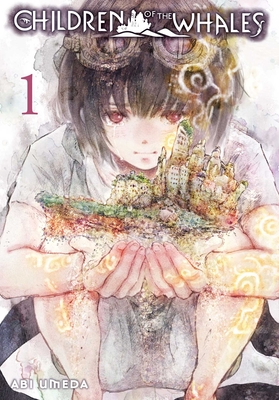 $12.99

IN STOCK - On our shelves now
Description
---
In this postapocalyptic fantasy, a sea of sand swallows everything but the past.

In an endless sea of sand drifts the Mud Whale, a floating island city of clay and magic. In its chambers a small community clings to survival, cut off from its own history by the shadows of the past.

Chakuro is the archivist for the Mud Whale, diligently chronicling the lives and deaths of his people. As one of the short-lived thymia wielders, he knows his time is limited and is determined to leave a better record than his predecessors. But the steady pace of their isolated existence on the Mud Whale is abruptly shattered when a scouting party discovers a mysterious young girl who seems to know more about their home than they do…
About the Author
---
Abi Umeda debuted as a manga creator with the one-shot Yukokugendan in Weekly Shonen Champion. Children of the Whales is her eighth manga work.