Avatar, The Last Airbender: The Shadow of Kyoshi (Chronicles of the Avatar Book 2) (Paperback)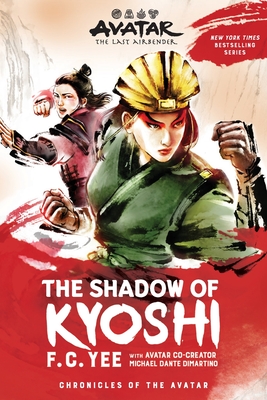 Description
---
The epic, can't-miss follow-up to the instant New York Times bestselling Avatar, The Last Airbender: The Rise of Kyoshi—now in paperback!
Kyoshi's place as the true Avatar has finally been cemented—but at a heavy cost. With her mentors gone, Kyoshi struggles to keep the peace in a world full of corruption and violence. But while her reputation grows, a mysterious threat emerges from the Spirit World.

Kyoshi's travels take her to the Fire Nation, where she reunites with Rangi and becomes the Fire Lord's guest of honor for an important cultural holiday. But underneath the celebration lies a dangerous game of court politics—and when the palace itself is attacked, she, Rangi, and their allies must deliver justice before the Fire Nation is consumed by strife.

This thrilling follow-up to the New York Times bestselling Avatar, The Last Airbender: The Rise of Kyoshi continues Kyoshi's journey from a girl of humble origins to the merciless pursuer of justice still feared and admired centuries after becoming the Avatar.
About the Author
---
Outside of writing, F. C. Yee practices capoeira, a Brazilian form of martial arts, and has a day job mostly involving spreadsheets. His debut YA novel, The Epic Crush of Genie Lo, released in August 2017 to critical acclaim. He lives and writes in Denver. The Shadow of Kyoshi was written in consultation with Michael Dante DiMartino, the co-creator, executive producer, and story editor of the animated TV series Avatar: The Last Airbender and The Legend of Korra.