Mirror, Mirror: A Twisted Tale (Paperback)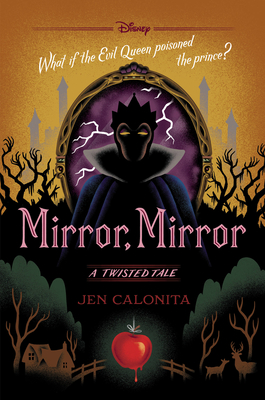 $9.99
Email or call for price.
Description
---
Mirror, Mirror: A Twisted Tale poses the question, what if the Evil Queen poisoned the prince?
Following her beloved mother's death, the kingdom falls into the hands of Snow White's stepmother, commonly referred to as "the Evil Queen" by those she rules. Snow keeps her head down at the castle, hoping to make the best of her situation.
But when new information about her parents resurfaces and a plot to kill her goes haywire, everything changes for Snow. With the help of a group of wary dwarfs, a kind prince she thought she'd never see again, and a mysterious stranger from her past, Snow embarks on a quest to stop the Evil Queen and take back her kingdom. But can she stop an enemy who knows her every move and will stop at nothing to retain her power... including going after the ones Snow loves?
About the Author
---
Jen Calonita is the author of the award-winning Secrets of My Hollywood Life and Fairy Tale Reform School series. She lives in New York with her husband, two boys, and two chihuahuas named Captain Jack Sparrow and Ben Kenobi. A huge Disney fan, Jen dreams of moving the whole family into Cinderella's castle at Walt Disney World. Visit her online at:
www.jencalonitaonline.com
and Twitter @jencalonita.