Wild Lily (Hardcover)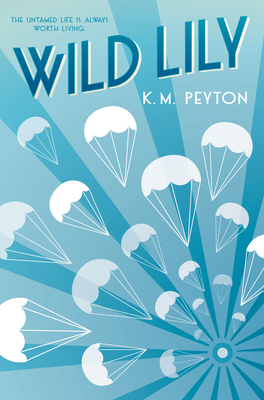 $18.99
Email or call for price.
Description
---
Hattie Big Sky, Sabrina, and Downtown Abbey collide in this gorgeously written story of one unforgettable girl's coming-of-age . . . for all ages to treasure.It's the 1920s -- cars and planes are new. Lily Gabriel is scruffy and confident and takes no nonsense from anyone. Antony is rich, spoiled, and arrogant, and Lily is completely and utterly -- no nonsense! -- in love with him.So join Lily as she falls... Falls in love... Falls out of the sky... Falls through time...And effortlessly, inescapably, falls into her future. Life is never what you expect or what you predict. But if you're lucky, you hold onto exactly what you need -- a young and wild heart. Wild Lily is a striking, timeless coming-of-age story that reminds us that the untamed life is always worth living.
About the Author
---
K. M. Peyton is the highly acclaimed author of more than sixty novels, including the much-loved Flambards series, for which she was awarded the Carnegie Medal and the Guardian Children's Fiction Prize. She has two grown-up daughters and lives in Essex, England, with her husband. You can find her online at kmpeyton.co.uk.
Praise For…
---
Advance praise for Wild Lily:"Once I started reading, I wasn't able to put it down! The characters of Lily and Antony are just perfect and the storyline is wonderfully unguessable. I loved it every bit as much as I knew I would -- for me, it's even more perfect than Flambards. Not many books make me want to throw myself out of an airplane, but this one did!" -- Jill Mansell, New York Times bestselling author

Advance praise for Wild Lily:"Once I started reading, I wasn't able to put it down! The characters of Lily and Antony are just perfect and the storyline is wonderfully unguessable. I loved it every bit as much as I knew I would -- for me, it's even more perfect than Flambards. Not many books make me want to throw myself out of an airplane, but this one did!" -- Jill Mansell, New York Times bestselling author