Daughter of the Song (Paperback)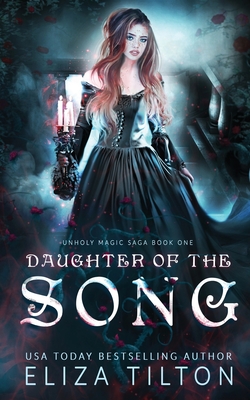 $10.99
OUT OF STOCK - Available To Order
Description
---
A dark secret. A taboo love. A war upon the living. After being kidnapped by occultists, Arabella Grace and her family move to the mining town of Port Tablot to forget the horror they experienced in England. With scars adorning her body, Arabella searches for peace by hiding within her songs. But Port Tablot has its own demons. As the dead leave their domain, a spark of magic awakens within Arabella, and her songs have the power to stop the creatures from hurting anyone she loves, including the quirky boy Leo she's falling for...if she's willing to make a sacrifice.
With the powerful words of her songs, Arabella must fight the wave of undead and stop the necromancer who's raising them...or it won't just be her home that falls in to a pit of ghosts.
Start reading the first book in the Unholy Magic Saga and get lost in a YA Paranormal Romance series that takes place in Victorian England and has a gothic twist. Perfect for fans of Victoria Schwab and Holly Black.