Stories From The Middle Seat: The four-million-mile journey to building a billion dollar international business (Paperback)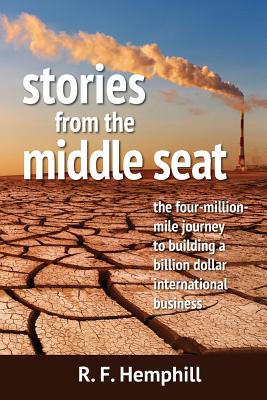 $13.95
OUT OF STOCK - Available To Order
Description
---
How do you build a multi-billion dollar international business?
And then how do you save one when it seems like all the cards are stacked against you?
Sharing letters he sent to his father during his years of traveling the world building--and then saving--a multi-billion dollar company, Bob Hemphill's Stories from the Middle Seat recounts the funny, unique, and sometimes out­landish parts of international business.
From a time of significant prosperity to a period of domestic and international finan­cial hardship, we have Bob's insider views on what it takes to be successful, or at least to survive. We go from goose blinds in Virginia to Incan ruins in Peru, from the islands of the Caribbean to those of Greece, from Riyadh in Saudi Arabia to an Israeli kibbutz. Hemphill details the interactions with professional colleagues and with family, deals with the ups and downs of business, and responds with his inimitable wit and wisdom to it all.
Whether you're an armchair traveler, a successful or beleaguered business per­son, or a reader simply looking to enjoy and learn about international business, you will relate to Hemphill's humorous, candid and unfettered take on life, relationships - business and personal - and cultural eccentricities, realizing that it just may be these eccentricities and relationships that define our com­mon humanity.