Welcome to Word After Word Books!
A Course in Miracles - Original Edition Text (Paperback)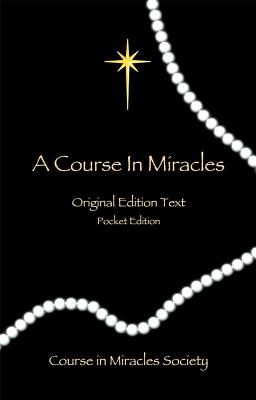 Description
---
The Pocket Edition Text contains the complete and unabridged Text portion of A Course in Miracles - Original Edition as it was completed by Helen Schucman and Bill Thetford in 1972. Taken from the original manuscript for the Course, the only editing that has been done to this great spiritual classic has been to correct occasional typographic and spelling errors and to render capitalization and punctuation consistent. This Text volume is the companion to the popular ACIM Pocket Edition Workbook/Manual published by Course in Miracles Society. We call it a pocket edition because the book is designed to go anywhere with the student it is only 8 x 5 and just less than 1 in thickness. You can toss it in a backpack, briefcase or even a lady's purse. Like the Pocket Edition of the Workbook, the Pocket Edition Text is designed for rough treatment it is printed on a durable paper and has a laminated cover that resists spots and staining.