Samad in the Forest: Bilingual English-Fulfulde Edition (Paperback)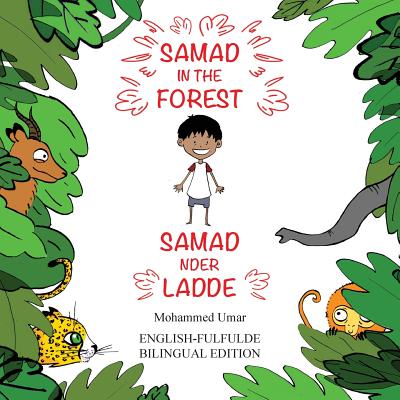 $11.00

OUT OF STOCK - Available to order
Description
---
Samad loved animals. His dream was to spend a whole day in a forest and sleep in the treehouse. Follow Samad as he embarked on this adventure where he made wonderful friends and amazing discoveries. Going into a forest has never been so much fun.
Samad yiidi dabbaji masin. Koydol maako o yiya o nyelli o waala nder ladde nden o waali nder suudu dow legal. Tokke Samad fame ko fe'i sa'e jahaangal maako haa a hebe soobiraabe hillinibe nden o hebe bo andal sa'e jahaangal maako man. Jahaangal nder ladde meday welugo.
A bilingual edition of this book is available in the following languages: Acholi, Akwapim, Amharic, Asante, Ewe, Fante, Gikuyu, Hausa, Igbo, Kalenjin, Kirundi, Luganda, Oromo, Swahili, Tigrinya, Yoruba.