Samad in the Forest: Bilingual English-Luganda Edition (Paperback)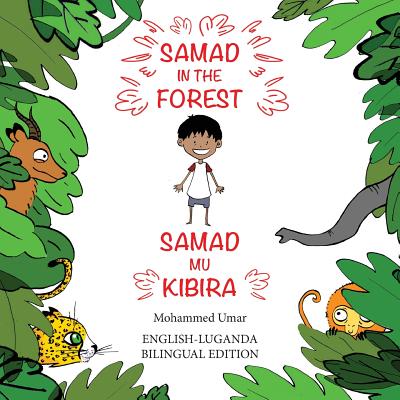 $11.00

OUT OF STOCK - Available to order
Description
---
Samad loved animals. His dream was to spend a whole day in a forest and sleep in the treehouse. Follow Samad as he embarked on this adventure where he made wonderful friends and amazing discoveries. Going into a forest has never been so much fun.
Samad y'ayagala nnyo ebisolo. Ekirooto kye kyali kya kusiiba mu kibira olunaku lw'onna y'ebakeko ne mu nnyumba eyo mu muti. W'eyongere okugoberera Samad ng'atandika olugendo lwe olw'okuvumbula, eyo gye yafuna emikwano emirungi n'okuzuula ebintu eby'ewuunyisa. Okugenda mu kibira kwali tekunyuma ng'ako bw'ekuti
A bilingual edition of this book is available in the following languages: Acholi, Akwapim, Amharic, Asante, Ewe, Fante, Fulfulde, Gikuyu, Hausa, Igbo, Kalenjin, Kirundi, Oromo, Swahili, Tigrinya, Yoruba.