Welcome to Word After Word Books!
For Freedom: The Story of a French Spy (Prebound)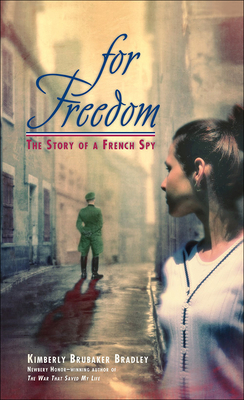 $18.25
Email or call for price.
Description
---
A teenager transforms from a schoolgirl to a spy in this true story of heroism in wartime.
Suzanne David's everyday life is suddenly shattered in 1940 when a bomb drops on the main square of her hometown, the city of Cherbourg, France, killing a pregnant neighbor right in front of her. Until then the war had seemed far away, not something that would touch her or her teenage friends. Now Suzanne's family is kicked out onto the street as German soldiers take over their house as a barracks.
Suzanne clings to the one thing she really loves--singing. Her voice is so amazing that she is training to become an opera singer. As Suzanne travels around for rehearsals, cosume fittings, or lessons, she learns more about what the Nazis are doing and about the people who are disappearing. Her travels are noticed by someone else, an organizer of the French Resistance. Soon Suzanne is a secret courier, a spy fighting for France and risking her own life for freedom. From the Hardcover edition.