Dave Barry's Book of Bad Songs (Paperback)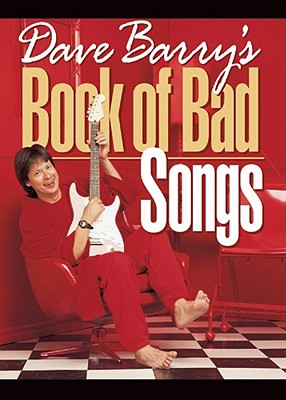 Email or call for price.
OUT OF STOCK - Email or call to order
Description
---
When funnyman Dave Barry asked readers about their least favorite tunes, he thought he was penning just another installment of his weekly syndicated humor column. But the witty writer was flabbergasted by the response when over 10,000 readers voted. "I have never written a column that got a bigger response than the one announcing the Bad Song Survey," Barry wrote.Based on the results of the survey, Dave Barry's Book of Bad Songs is a compilation of some of the worst songs ever written. Dave Barry fans will relish his quirky take. Music buffs, too will appreciate this humorous stroll through the world's worst lyrics. The only thing wrong with this book is that readers will find themselves unable to stop mentally singing the greatest hits of Gary Puckett.
About the Author
---
Dave Barry is the author of many bestsellers including "Dave Barry s Complete Guide to Guys," "Dave Barry Turns 40 "and "Dave Barry Is Not Making This Up." A wildly popular syndicated columnist, Barry won the 1988 Pulitzer Prize for commentary. He lives in Miami, FL."